Pigeons are carriers of more than 60 diseases.
Be it on the window air-conditioners or the window sills and awnings, droppings of these harmless-looking creatures not only makes cleaning unbearable but causes respiratory and many serious fungal and bacterial diseases. To name a few Histoplasmosis (respiratory), Candidiasis and Cryptococcosis (fungus and yeast infection), E.coli (bacterial infection), St. Louis Encephalitis (inflammation of nervous system), and many more.
Having worked with hundreds of residential societies all over India, we ensure you a 100% elimination of the bird nuisance from your society or complex. Along with protection from birds, the net also prevents bats and owls from entering the buildings.
Our residential net collection: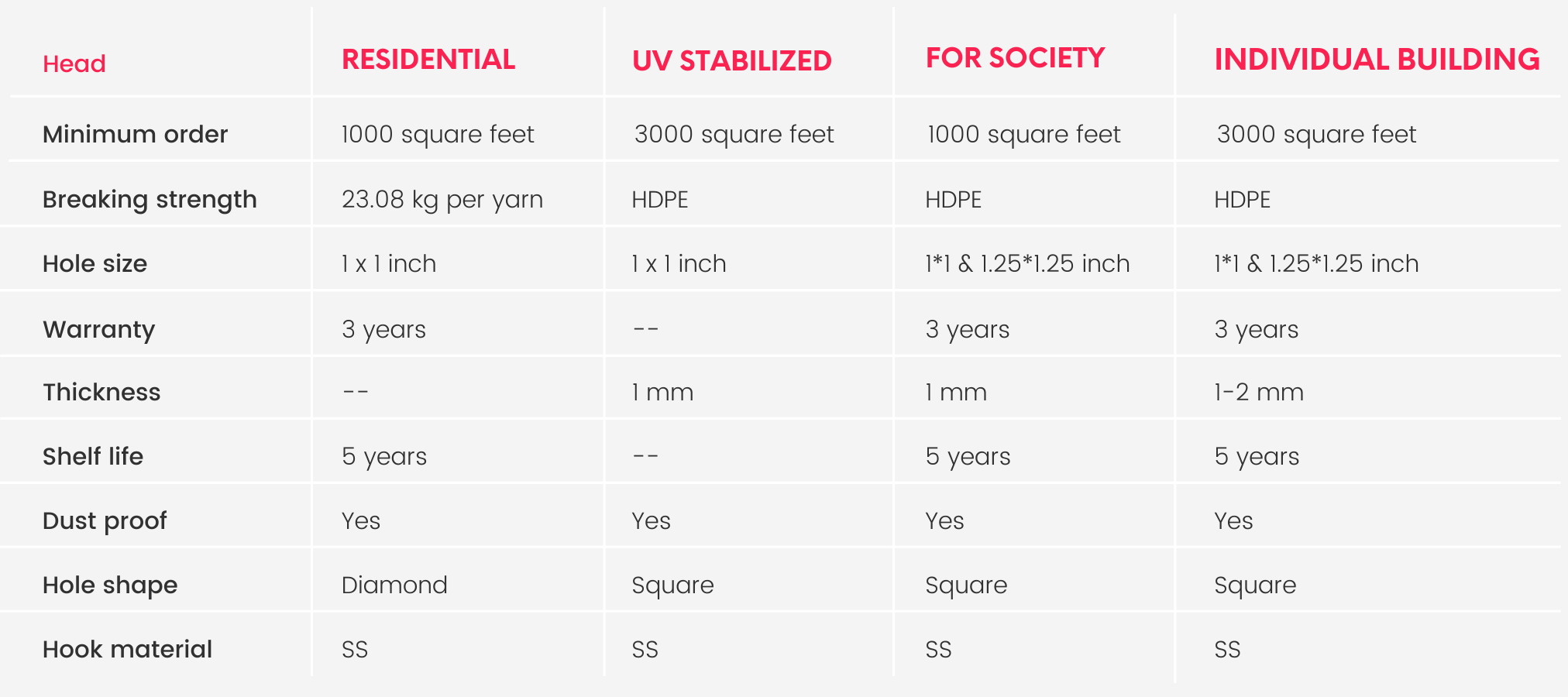 We assign trained and experienced professionals to carry out the installations of the bird nets. We see to it that the finishing is to perfection and aesthetically our services are known to be the best in the industry.
Our smooth process not only ensures a tensionless installation but also focuses on keeping your society premises clean. Take a look at some of our installations:
Our bird netting solutions are manufactured using the latest technology and go through several levels of testing before it is installed anywhere. Our quality certifications and testimonials speak for itself.
But here are a few factors which differentiate us: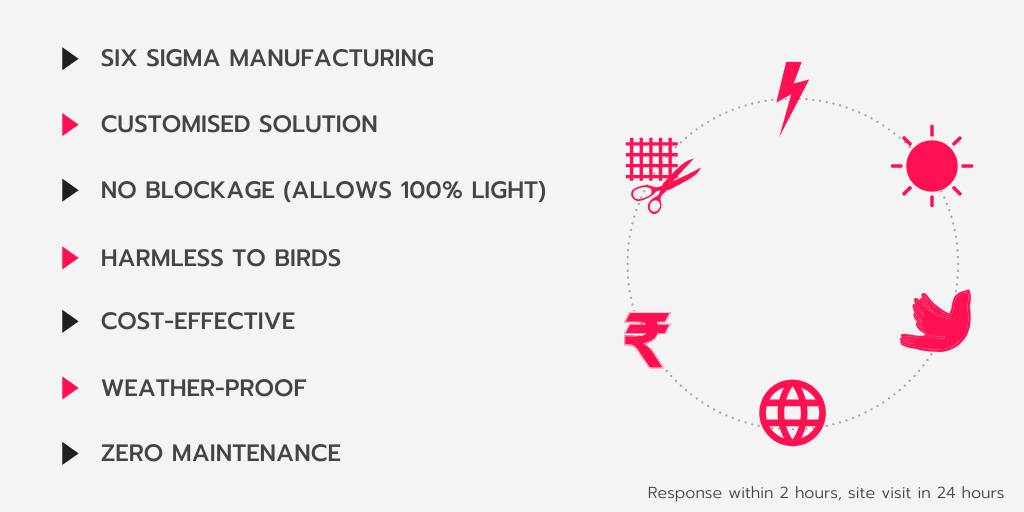 We aim to help you experience a carefree living.
Our offices are located across: Pune | Bengaluru | Chennai | New Delhi | Mumbai | Ahmedabad | Singapore