Pigeons are carriers of more than 60 diseases.
Preventing birds from landing on the parapets and walls are important, but it is equally important that they are not harmed in any way. Nets n Spikes offers superior quality bird spikes made with the latest technology that do not harm birds but make your premises entirely bird-proof. 
Bird spikes installed by us are weather-proof, allowing you to save you a lot of time and money involved in maintenance. Be it birds, rodents or any animal, the spikes prevent them from entering your premises.
Our bird spikes collection: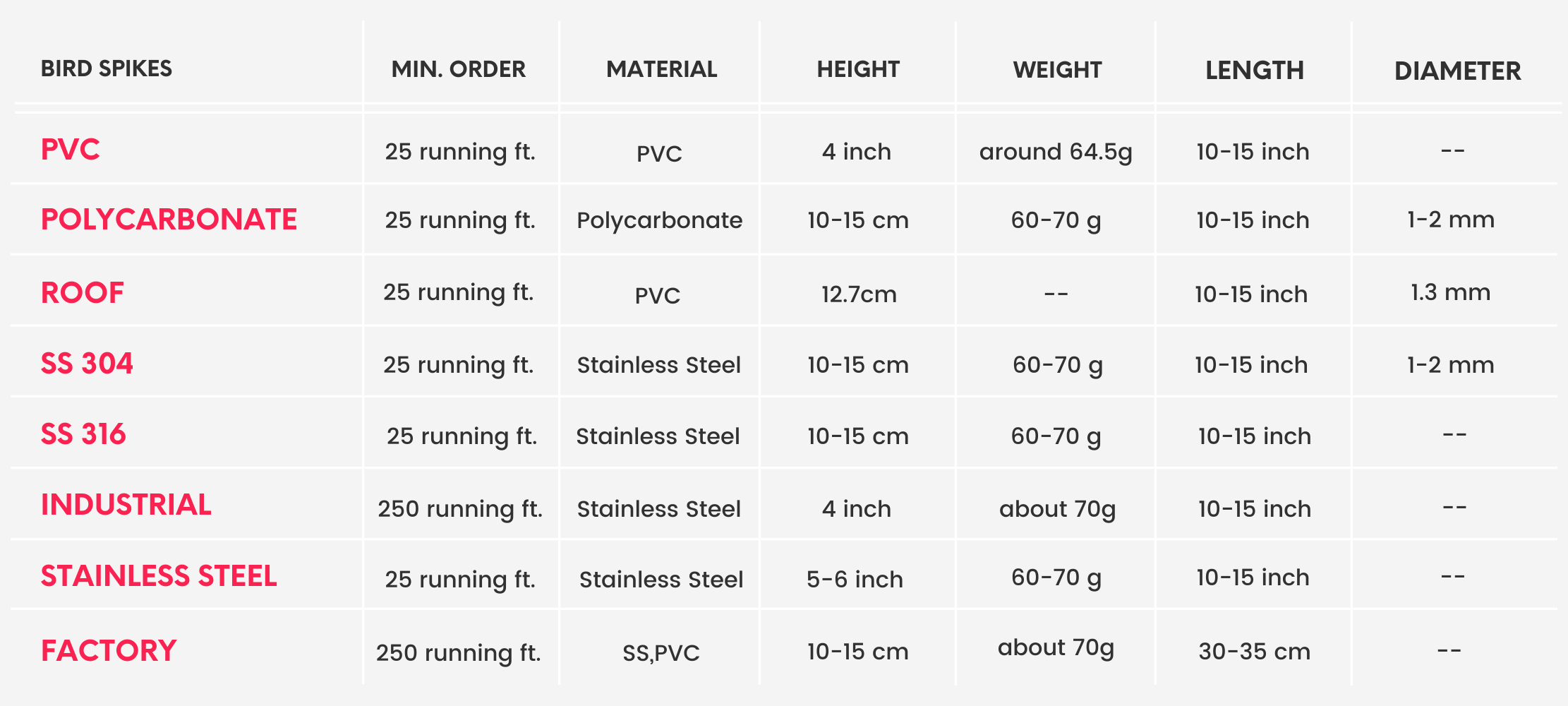 The installation is carried out by our experienced professionals who are capable of handling any kind of unforeseen circumstances. The process goes as follows:
The surface where the spikes need to installed is cleaned.

Bostik silicon glue is used to stick the base to the surface.

Series of strips are installed post that.

Alignment notch is used to install the spikes placed parallelly.
Take a look at some of our installations remove the time required for project line:
Our bird spikes are made out of translucent material, which does not spoil the look of your building. Here are a few reasons why should choose installing our bird spikes: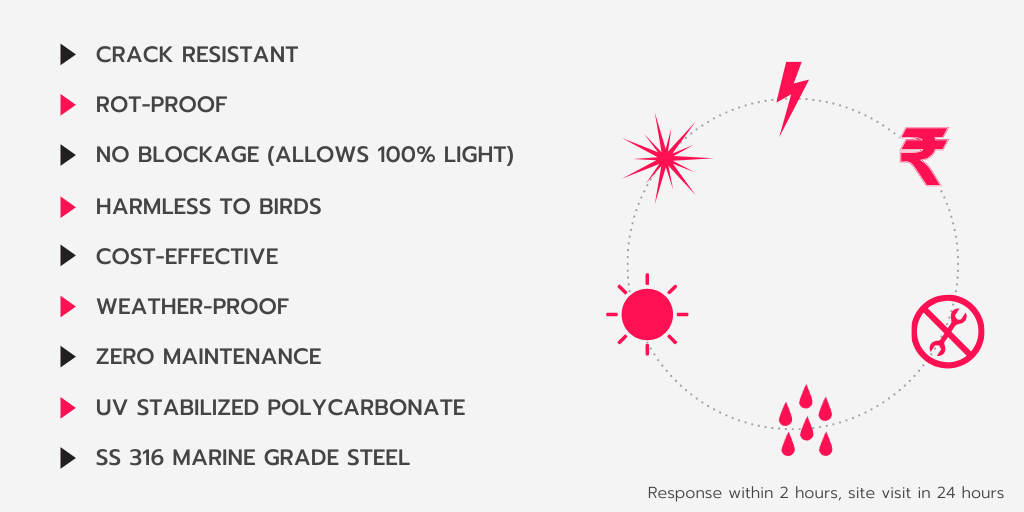 A bird-free premises, is also a disease-free premises.
Our offices are located across: Pune | Bengaluru | Chennai | New Delhi | Mumbai | Ahmedabad | Singapore