Birds, especially pigeons, are a big menace for factories!
From finding droppings on finished goods to production delays due to faulty machines to surprise audits by the health department. These hindrances not only compromise workplace hygiene but also reduces the productivity level significantly.
Having served over 1000 plus industrial clients all over India, including ITC, HP, Cadbury, Fiat, Larsen & Toubro to name a few; we promise to provide global standard industrial bird netting solutions.
Our industrial net collection: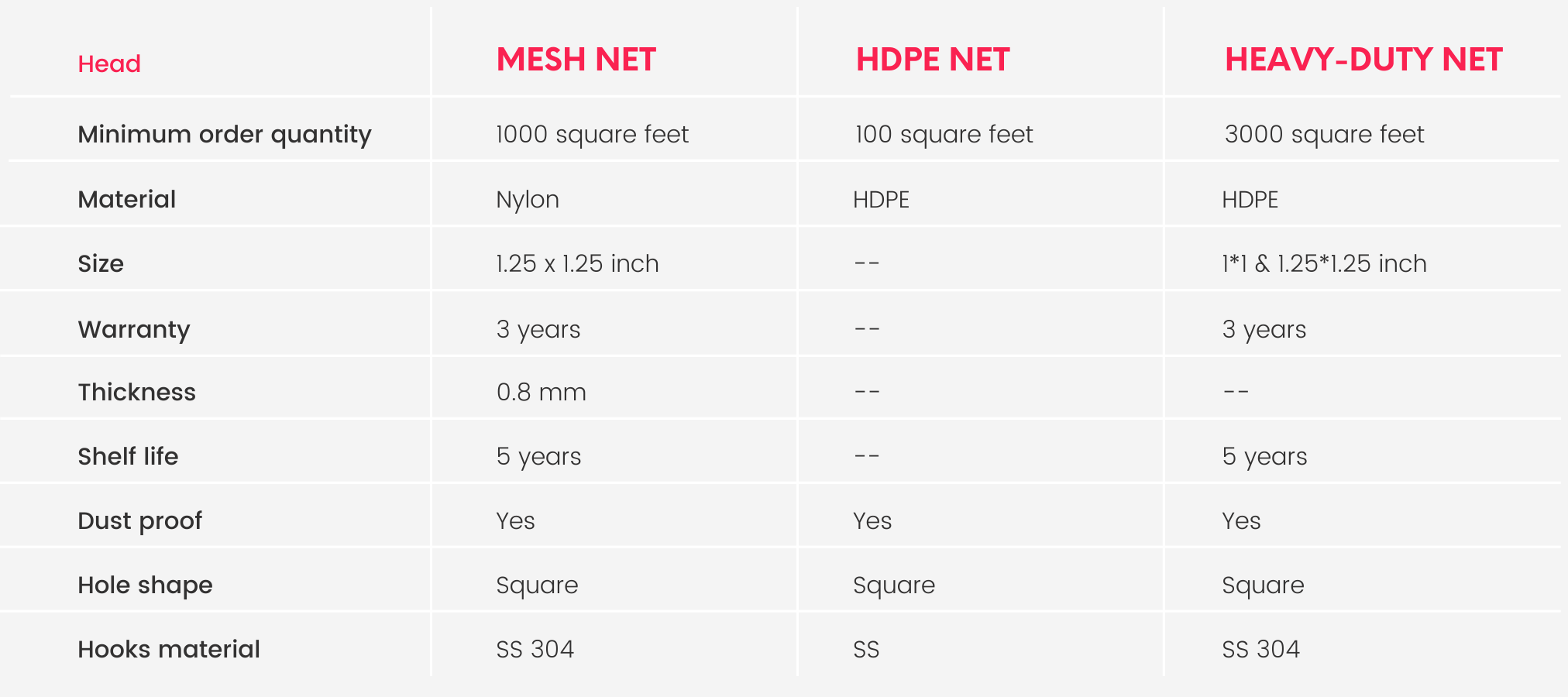 We use the most updated technology for installing the nets, which is carried out by our trained professionals, who have several years of experience in the industry.
We see to it that the installation process is carried out very professionally in the shortest possible time. All the installations are done under the supervision of our safety officer/ Supervisor who are well trained to carry out work at heights.
Our smooth process not only ensures a tensionless installation but also focuses on keeping the factory premises clean. Take a look at some of our installations:
With more than a decade into this industry, successfully bird proofing factory premises, we have mastered the craft and also attained the highest quality certifications along the way.
To top that up, our product quality and installation technique is of world-class technology and we ensure that the industrial netting is durable and you make a good ROI.
Here are a few factors which differentiate us: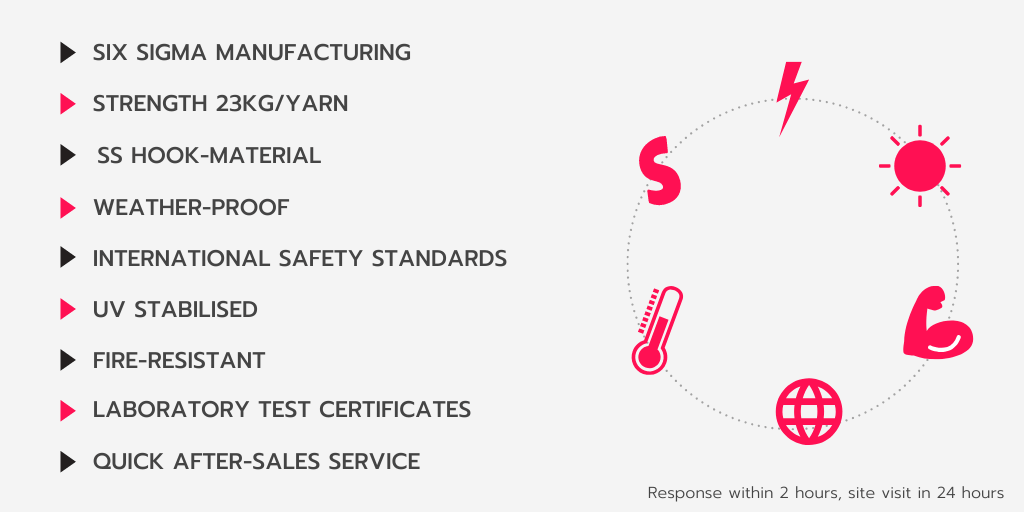 Make your premises bird-free, without harming them.
Our offices are located across: Pune | Bengaluru | Chennai | New Delhi | Mumbai | Ahmedabad | Singapore